Facing disability and sports: Funkibator and volunteers in Fortnox Arena.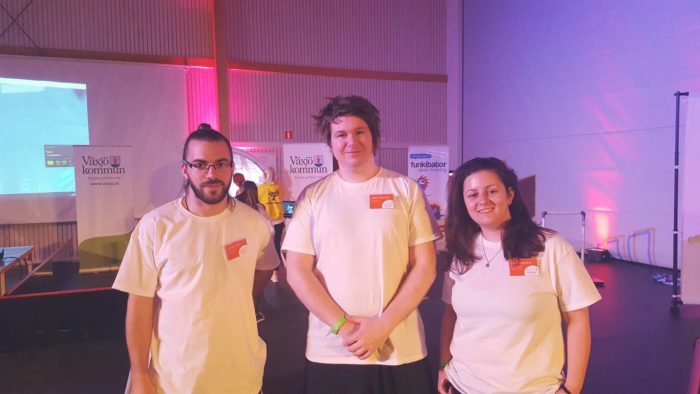 The volunteers from Globala Kronoberg were part of the 'Science gym' project that took place at the Fortnox Arena during the 2nd and 12th of May and launched my the Municipality of Växjö, Linneaus University and Funkibator (Nätverket SIP).
The main goal of the project was to show kids how to exercise in a more interesting and funnier way. As part of the organizations that made this project come to life was Funkibator with 'Cyber heart', where we showcased some of the equipment that we use – Virtual Reality sets, dancing pads, balance boards, etc.
The event was very successful as nearly 2000 kids visited the gym during the 2 weeks. Volunteers Daniel from Hungary, and Maria from Bulgaria helped the head of the project, Jasper, as station hosts.
The purpose of the event to make the kids experiencing new technologies for science and health care was completely fulfilled! See you next time!
Even Carolina Klüft attended the event!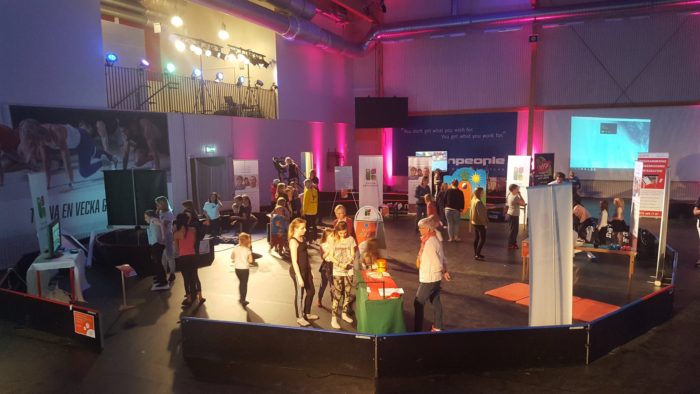 Skriv ut denna sida