May 2017 Activities review, lots of love and fun in Växjö!
Last week,

Vä

xj

ö P

ri

de

We

ek

, has been extremely busy as well as exciting and funny!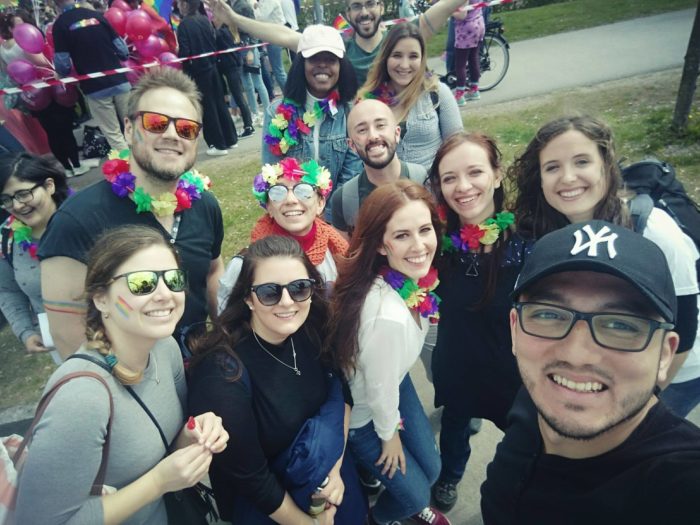 Let's have an brief look of what happened… first of all the Cultural Night in the Library on friday 12th!
Foreigner volunteers of Globala Kronoberg  presented their home-countries (Ukraine, Italy and Spain) from a LGBTQ+ rights perspective. We have learned so much about different approach in other countries and how the struggle for LGBTQ+ equality is going on all around the world.
Thanks for all the participants and the library who kindly hosted us!
Then on saturday 13th the whole city were celebrating the Pride by walking the streets with colors, music and fun everywhere! Members and volunteers of Nätverket SIP were attending, have you spotted us in the parade? 😉
Finally, to close the night in even more fun and friendly environment, we all came in SIP to play quiz and watch Eurovision Song Contest together! Thanks for coming and hope to see you in the next events!! 😀
Skriv ut denna sida