Evs project in 4-H farm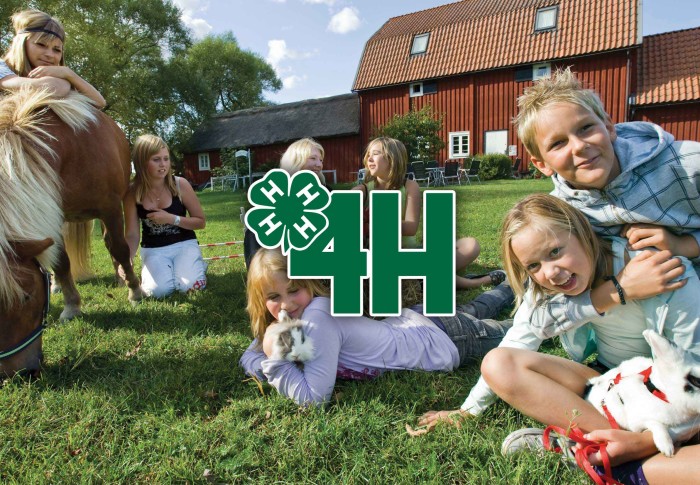 About 4H
4H is a NGO by and for young people who enjoy nature, animals and activities connected with the forest. We organize activities such as walks in the nature, camping, fishing, baking, football, theater, funny games and we learn about animals and nature. In Växjö we have a garden/farm where our visitors (families, school children, etc) have the possibility to ride horses, grow plants and vegetables, try composting, learn how to take care of rabbit and other animals.
The motto of 4H-organization work is "Learning by doing" and the "H" stand for Head (knowledge), Heart (compassion), Hand (practical skills) and Health (healthy way of life).
Work-schedule and team
One work-day in our organization can consist in arranging a workshop about composting, hosting a group of families with children who want to ride horses and be part in a baking—activity for teenagers.
The EVS-volunteer will work generally between 9.00 and 16.00 every day and will have 2 free-days per week and total of 24 vacation-days during the project. We have evening activities ver frequently, so the volunteer will also work sometimes between 17-00 and 21.00. When the volunteer work evenings, he/she will be free another morning or afternoon.
As a volunteer you will work in a team of 2-4 people who work as local manager and assistants.

Växjö and Kronoberg
Växjö is a municipality of 80.000 inhabitants in the region of Kronoberg, in the south of Sweden. It s situated 3 hours train-travel from Copenhagen, Denmark and 5 hours from Stockholm. More about Växkö and Kronoberg here: www.vaxjo.se
Accommodation and transport
The volunteer will live in shared apartment in a village outside Växjö, having his/her own room and sharing bathroom, kitchen and other common areas. There is Internet in the accommodation. The communication is made by bus between the accommodation and the working place and it will take max 40 minutes (one way travel). The volunteer will receive a bus-card every month for those travels.
Food and meals
The volunteers receive food-money and pocket every month.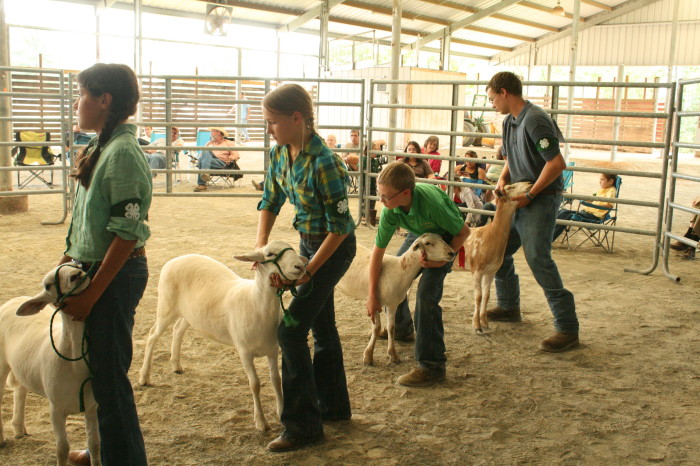 Volunteer's role and tasks
The volunteer's role in this project is to assist the local team in taking care of the 4H farm and in arranging activities for the visitors and members. This is an example of how a week can look like for the volunteer:
| | | | | |
| --- | --- | --- | --- | --- |
| Monday | Tuesday | Wednesday | Thursday | Friday |
| Monday meeting, plan and discuss the coming week | Participate in a brainstorm about a new environmental project in the organisation with the staff. | Free morning | Swedish lesson | Swedish lesson |
| Help the staff with feeding the animals in the farm. | Design an invitation for promoting a sport activity for youngsters in 4H. | | Write down a list of ideas for new leisure activities for the next month | Together with the project leaders/supervisors, evaluate the previous activities. |
| Help the staff to clean up and tidy the animal`s living spaces | Plan and prepare activity for children: workshop about growing vegetables. | | Plan and implement ice breakers and energizers to perform before the activities in the farm. | Support in holding an activity for the children: recycling |
| 12.00 LUNCH | 12.00 LUNCH | 12.00 LUNCH | 12.00 LUNCH | 12.00 LUNCH |
| Update facebook and other social media with the activities for the week and other news. | Host a school-class of children during a study-visit to the farm. | Participate in meeting with other volunteers to discuss each others projects | Write a blogtext about your time in Sweden. | Support in holding an activity for the youngsters: baking bread |
| Afternoon feeding, taking care of the horses and prepare them for the evening activities | Support during an activity for the children: grow vegetables. Taking pictures, support the children and assist the staff. | st pictures on facebook and write a short blog text about the activities performed (riding and growing vegetables). | Participate in a presentation about the 4-H Växjö during a local organisations meeting. | Continuation |
| 16:00 Break | 16.00 End of working day | 16.00 End of working day | 16.00 End of working day | 16.00 End of working day |
| Evening activity for families: Riding and taking care of the horses | | | | |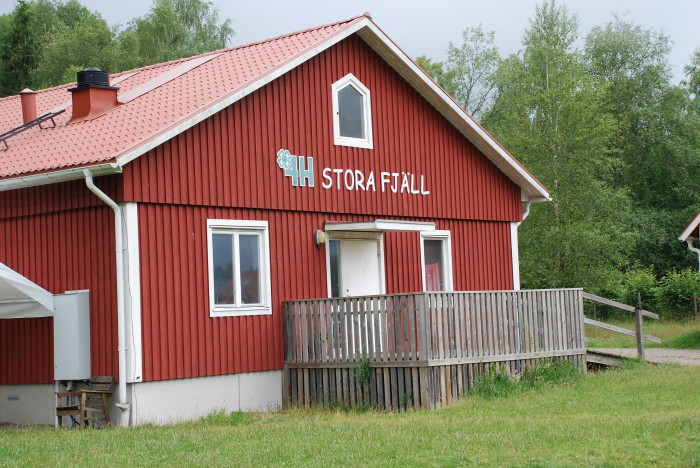 Candidates` profile and recruitment process
This vacancy is for 1 volunteer in a 12 months project, starting in May 2015. We are looking for a volunteer who:
– is interested in environmental issues, animals welfare and nature
– is willing to work with tasks related with taking care of a farm: feed the animals, grow vegetables, clean the stables
– enjoys working with children and youngsters and organizing activities for them
– is flexible and creative, enjoys both office work (planing, meetings, brainstorming, administration) but also enjoys organizing activities for children and young people (such as workshops and outdoor activities)
If you are interested in this project, please send your CV and a motivational letter (both documents in English) to 4h@globalakronoberg.se. Your application should be sent before 13th of April 2015.
Contact details of Globala Kronoberg (coordinating organisation of this project)
Globala Kronoberg
Infanterigatan 10
352 35 Växjö
SWEDEN
+46 470 223 40
info@globalakronoberg.se
www.globalakronoberg.se
www.Facebook.com/GlobalaKronoberg
Skriv ut denna sida