EVS project in Älmhult – Youth center Fenix
About Fenix Youth Center
The youth center Fenix is run by the municipality and organize activities for young people from 13 to 19 years old. Our goal is to provide activities that young people can participate in spontaneously, but also more planned activities. This means that sometimes the goal of the activity is also to attract new visitors, and sometimes they are implemented by the youth themselves. Most visitors come from Älmhult town, and many of them have parents from other countries, or come from other countries. Each week we have 80-100 visitors.
We have special activities during all the holidays but we also have every-day activities during the school weeks, and anyone can join us for a coffee, hang out or participate in activities. We are a religious and politically neutral organization, drug and alcohol free in the center of the town. We come in contact with youth from all over the world, and with different backgrounds, and we encourage them to follow their own ideas as well as arrange stuff for them. We are open every evening during the week, and are closed during the weekends normally. Three people work here daily, and we are working with the youth to help them to a meaningful free time. Activities can be game nights, concerts, small courses, sport and music quiz.
Älmhult is a little township in the south of Sweden that counts more than 15000 inhabitants and is surrounded by forests and clearing. It is the town where the first Ikea was created in 1943. Älmhult is a mix of forests, lakes, rivers and streams and it is the perfect place if you are looking for a recreational and relaxing nature experience, an attractive and exciting open-air lifestyle and an enriching leisure experience.
There are more than 200 clubs and association that propose different kinds of activities so you have the choice to practice all the area you like. You can practice your favorite sport, or you can enjoy exciting nature reserves, nicely-situated bathing beaches and several beautiful lakes with 16 active fishing associations.
Also if you want to visit a bigger city you need 40 minutes to reach Växjö, 1h20 to reach Malmö and 1h40 to reach Copenhagen by direct trains.
The volunteers will live together in an apartment located in Älmhult, with separated bed rooms but a shared kitchen and bath room.
Volunteer`s tasks
The role of the volunteer will be to take a part in the team working at Fenix Youth center, and we have weekly meetings together to talk about new activities, routines and problems. The team works very well and the volunteer is encouraged to participate and ask questions to anyone in the group regarding the work, nobody works alone and experienced staff is always nearby. The supervisor will be responsible for dividing the task and make sure that the volunteer is comfortable at the work place.
At the youth center, we support the young people's ideas and also arrange activities for them, and we expect the volunteer to take part in all stages of these activities; planning, implementation and evaluation. Our activities are formed from the needs and interests of the youth.
Typical task for the volunteers will be to take part in everything we do, such as theme-nights, cooking classes, excursions, movie nights etc. We also talk a lot to the youngsters, play games and just have a coffee/soda, to hear about their own ideas and encourage them to put them into practice.
We would love to get new ideas from the volunteer, and if he/she has special interest in sports, arts, culture or anything we think that this could be developed into activities in the center.
Dates of the EVS-project
January 2017 -December 2017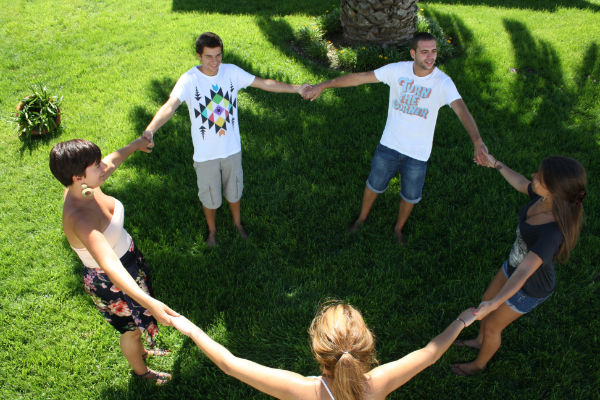 Profile of the volunteer
We are recruiting 2 volunteers for a 12 months project starting in January 2016. We are looking for a volunteer that is engaged in youth activities and enjoy both participating in activities and arrange activities his/herself. We also want a volunteer that understand to be a good role model for young people, and accept the non-drug and alcohol policy we have in all our activities, and want to support young people in their own development. It is important to be an open-minded person, and to be ready to challenge one owns opinions in conversations with others, but still be confidents in one's own personality. It is also very important that the volunteer has thought about power structures in societies and believes in everyone's equal value, no matter of gender, religion, sexuality or skin color.
Accomodation, board and local transport
The volunteer will live either in a shared appartment or in a family house in Älmhult. He/she will have a single room and access to Internet and will be sharing kitchen and bathroom. The volunteers will have access to bicycles.
The volunteer will receive 115 Euros as pocket money and around 200 Euros as food money.
Contact and application
To know more about Älmhult and the Fenix please visit:
http://www.almhult.se
http://www.almhult.se/toppmeny/kulturfritid/fritidsgardenfenix.4.1b9fd5b312f00fe6cd880009283.html
If you are interested in this project please send your CV and motivation letter in English to almhult@globalakronoberg.se before the 7th of March 2016.
Skriv ut denna sida