Evs projekt in Palladium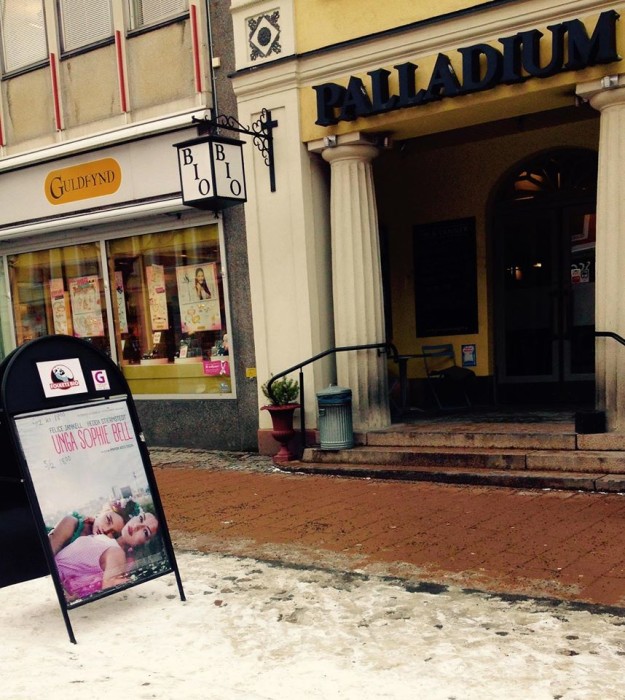 About Palladiums Vänner
Föreningen Palladiums vänner (Palladium`s friends) is a non-profit organization which aims to maintain and preserve the cinema Palladium in Växjö. To achieve this goal, we let the place to different associations and cultural groups, we arrange own activities and we frequently have cultural events.
The letting is the most important activity of Palladiums Vänner. Organizations and private persons can rent Palladium`s rooms to carry on activities and events. Culture organizations, local associations, the municipality and the county council are some examples of our guests, but also private companies and persons often rent Palladium `s house.
We have frequently cinema sessions on the theatre room (Folkets bio) and we have a bar/restaurant ran by a local entrepreneur.
The main room of the house is a theatre which is composed by an auditorium and two foyers. The auditorium has place for 300 people and has a big stage. Here takes often place theatre plays, music concerts and conferences. In one of the foyers there is a smaller stage where other groups perform and can have a closer approach to the public. There the artists can show their work such as photos and paintings.
Twice a month we arrange own events such as movie evenings, concerts and stand-up performances. We have also a project called Children`s Palladium (a theatre performance that happens four times per year).
Right now Palladium`s Vänner has a board with six members who meet around two times a month. We have two part-time employees: one activity coordinator (who administrates the bookings and the letting and carries out the events in the direction of the organization) and an administrator (who is responsible for the technical support, updating the web-page and coordinating the members' registration).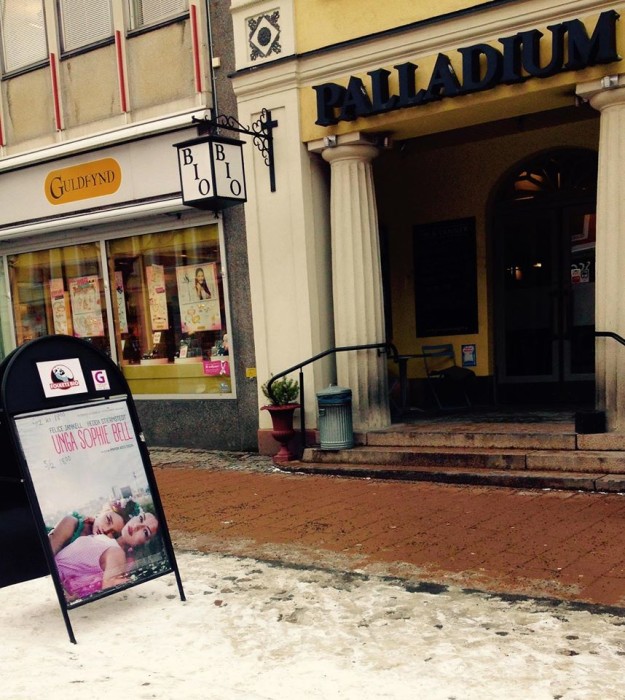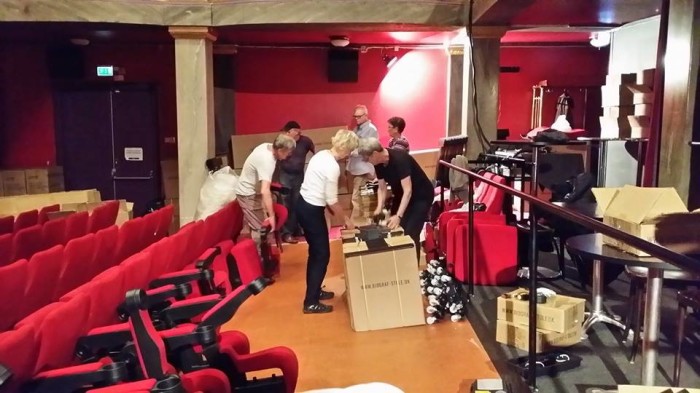 Volunteer`s tasks
The volunteer`s role in this project is to help out with the managing and maintenance of the place and the activities. Here are some activities for the volunteers:
– Promote the activities in Palladium trhough posters, invitations, Facebook, website and blog
– Document the exhibitions by pictures and films
– Assist on the preparation of the activities (such as cleaning a room, gathering the material and the equipment needed for the activity, assisting the guests)
– Contacting new artists, musicians and associations in order to create new art and culture activities in Palladium
Dates of the EVS-project
January 2017-December 2017
Profile of the volunteer
We are looking for one volunteer who:
– is interested in art and culture and also in design/ media
– enjoys working in a small team and is able to work alone and independantly
– is flexible and creative
– takes initiative and enjoys developing ideas for new activities and projects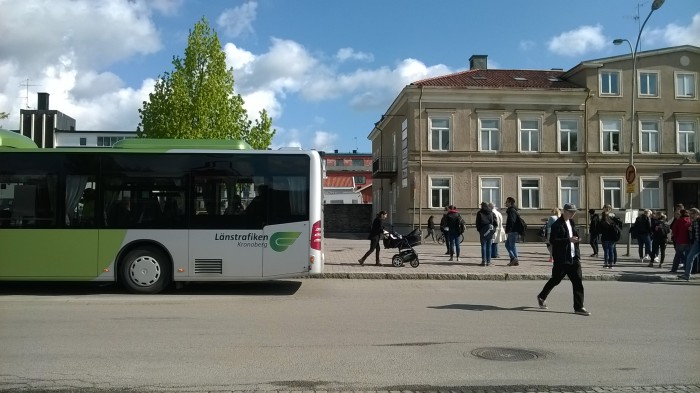 Accomodation, board and local transport
The volunteer will live either in a shared appartment or in a family house in a village outside Växjö. He/she will have a single room and access to Internet and will be sharing kitchen and bathroom. The volunteer will receive a bus card every month for travels between home and the work-place.
The volunteer will receive 115 Euros as pocket money and around 200 Euros as food money.
Contact and application
To know more about Palladiums Vänner please visit:
http://www.kulturhusetpalladium.se/ (in Swedish)
https://www.facebook.com/pages/Palladium/112519232159444?ref=hl
If you are interested in this project please send your CV and motivation letter in English to palladium@globalakronoberg.se before the 10th of March 2016.
Questions? Send us an e-mail to: info@globalakronoberg.se
Skriv ut denna sida