Canoeing to Sandsbro_ GOBI 2017
During GOBI there's one thema which is really the main issue of the week: SPORT!
And we're lucky enough to have the possibility to access canoes to go through lake Toftasjon from Fylleryd to Sandsbro and learn how to use it thanks to our precious guide (who also owns out host home in the park!).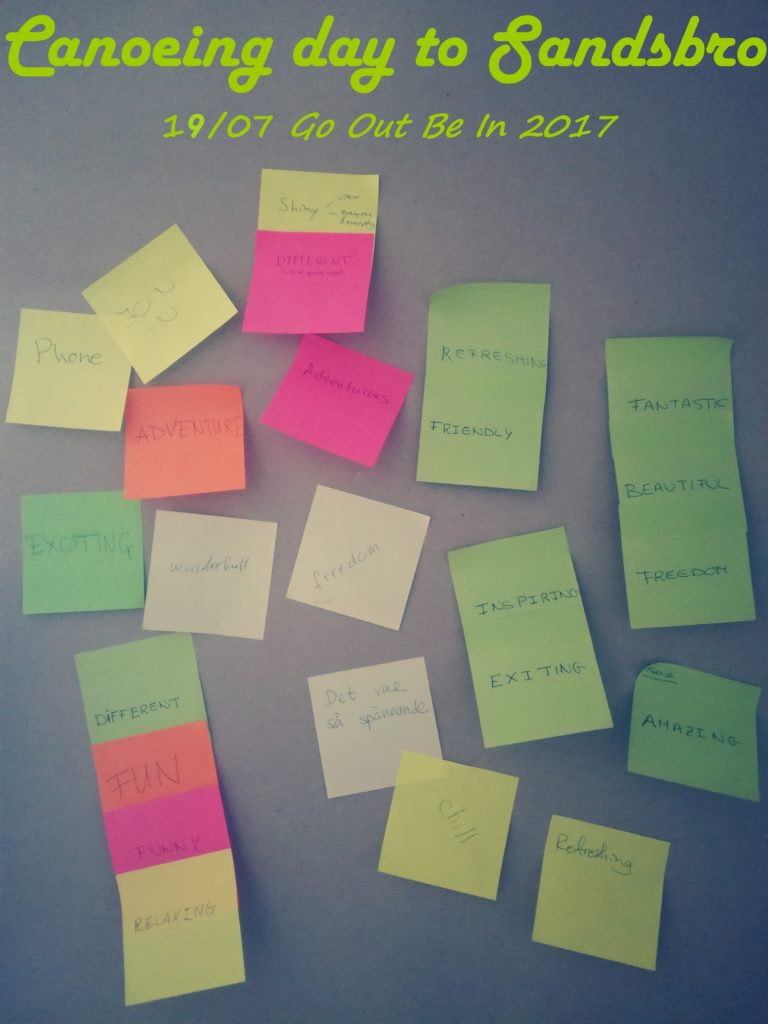 The Media Group of the week (made of participants who're interested in media and reporting) were involved in the report of the day. The group was divided first based on experienced persons in canoeing, and then in pairs for using the boat. Aelita, from Bulgaria, was in charge to control one of the canoes to Sandsbro and she reports a very good tip for people who wants to try the same adventure on the boat:
The closer you paddle near the canoe, the more you go straight! If you want to veer instead, just do the opposite.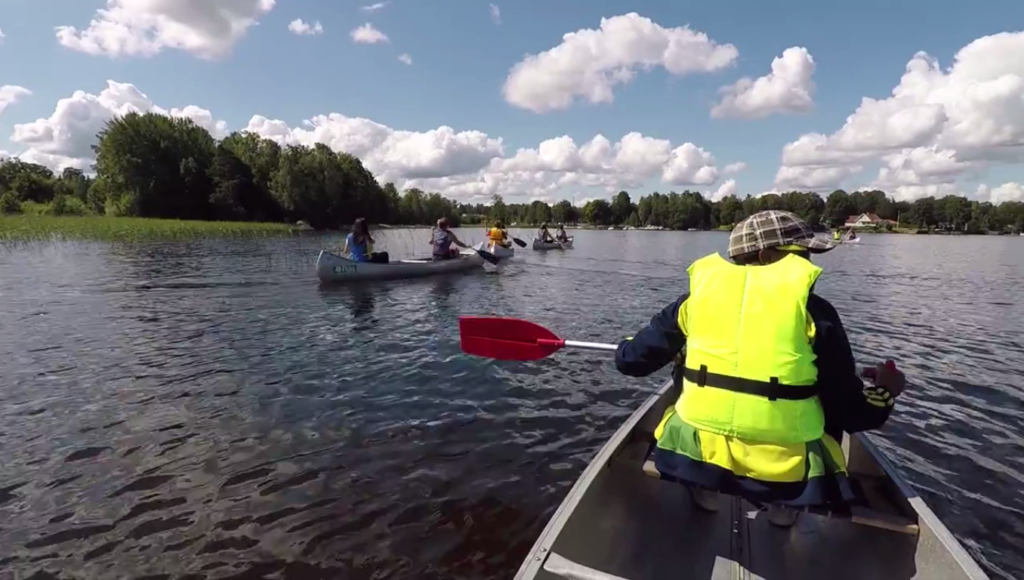 In the words of participants the day was chilling, challenging and entertaining at the same time. During the pause from rowing, they played games from their countries, as well as the Swedish Kubb and of course other sports!
Most popular aside volleyball and football have been Bowl and Brännball.
For all participants it was the first time in the amazing natural landscapes of Sweden, for some of them it was the first time canoeing and even for swimming in the lake; Lots of records reached!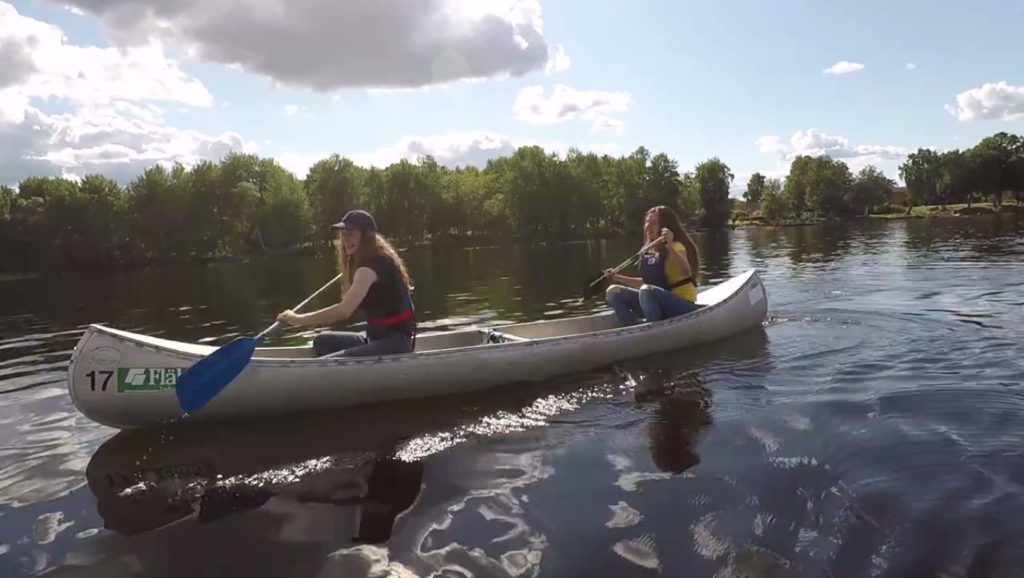 Canoeing is also a matter of trust in the other person your rowing with. Through this every person can quickly get connections. The team is stronger now, and some of the relations born here will probably last in the future.
Despite the tiredness, back in the house the quote of the day from every participant was:
It was too short!