Enjoying Go Out Be In 2017
GOBI 2017 started with lot of sun, smiles and… media attention!
Sveriges Radio is following our activities and some other media had interviews with our nice participants, which make this GOBI edition truly unique!
Most of the first days of the week have been blessed with sun and warm temperature, making the participants from the hot mediterranean not feeling too much nostalgia of their home countries… just joking, our participants are enjoying so much the beautiful Swedish nature that there's no time for nostalgia!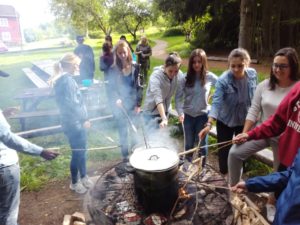 This year the countries groups are from Spain, Italy, Bulgaria  and Hungary in good company with some Swedish participants. Aside of sharing experiences and knowledge about different cultures, and the understanding of the Swedish one, GOBI people are discussing issues as outdoor lifestyle, sport, EU citizenship and small city life.
In the weekend the participants are gonna have the opportunity to visit Nätverket SiP and take a closer look to the reality of Globala Kronoberg, one of the associations whos job is to make possible the European Union's youth programs and this amazing experience they are living in Sweden.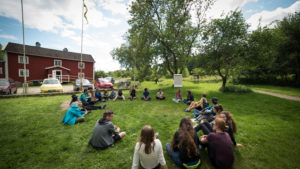 Ph. Daniel Eklund
Stay tuned to know more! GOBI 2017 is not finished yet 😉