European Youth Week event – Globala Kronoberg's Language Meeting in Palladium!
Hej! Did you know this week is the EUROPEAN YOUTH WEEK 2017?
European Youth Week is to celebrate solidarity among young people and also spread the word of Erasmus+ and EVS.
Globala Kronoberg has celebrated European Youth Week 2017 by having a special edition of the Language meeting in the Palladium Kulturhuset! Organising a Språkträff (language meeting) and offering a space for everyone who is interested in languages and cultures is our idea of creating a sociable and friendly environment to either learn or improve languages in a non-formal way and meet people of different origins with great stories to tell!
For the Fika corner there were original recipes from the table-countries such as Italy, Hungary, Bulgaria, Sweden and Portugal, but luckly we had the pleasure to host other new-entry language leaders like Turkey and Spain!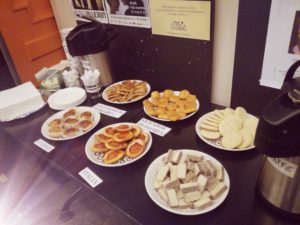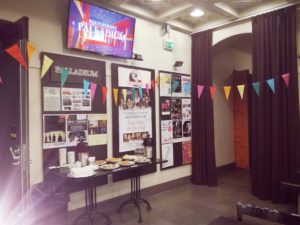 The event was a success, especially because all the groups eventually ended in a BIG one sharing opinions and experiences from all around the world!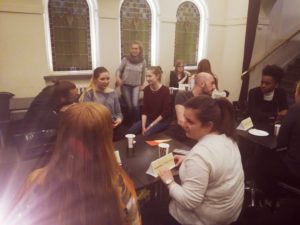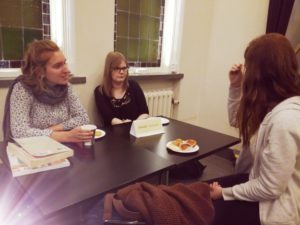 We've truly appreciated the atmosphere and the enthusiasm of all the participants,
hope to see you all again next time!
Hej! Ahoj! Üdvözlöm! Shalom! Nǐ hǎo! Olá! Bog! Salut! Marhaba! Ciao! Hello!