Servet's thoughts about being an EVS volunteer
Hej igen, allihopa!
Here I am, Servet from Ljungby, the town's the one (erm, and only) volunteer, shouting out to you for another humble message, from the far, far midst of a greenest part of the land hidden amongst the thickest and massive trees as well as pellucid and serene lakes, where no train can find a home to pass by and blow out his nostalgic smoke, all gloomy and gray like the Swedish skies in winter… Oh wait, I must have read too much from Sven Ljungberg!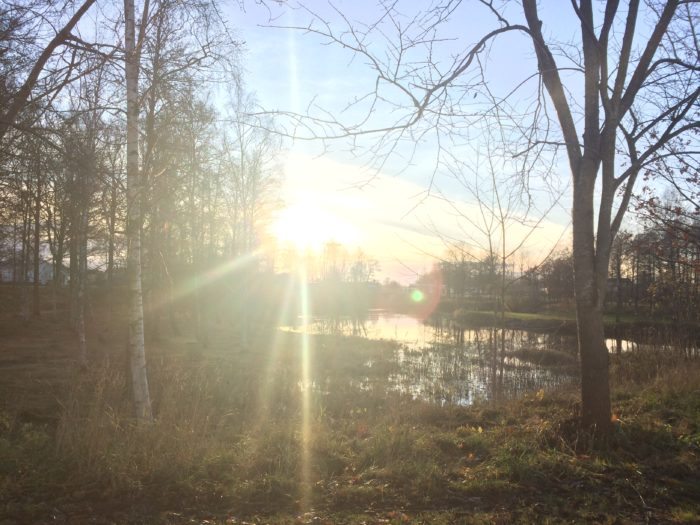 All joking aside, having already (and sadly) completed more than half of my EVS experience, one of the most highlighted things being an EVS that strikes me every time I can clearly think with a fresh mind is that if I hadn't taken this chance to be an EVS volunteer, no matter how overwhelming the small town life can be, how lonely it can feel especially being the only volunteer living in the town, and no matter of any other hardship that came along and to come along, I would have definitely regretted declining it thinking what I could have witnessed, discovered and explored, and what I could have missed out on all these heartwarming memories, and eye-opening insights and irreplaceable experiences, speaking from a professional, social, cultural and personal viewpoint.
I mean, look, I get to work as a turistrådgivare, being offered generous resources by my loveliest coworkers from Ljungby Kommun so that I can observe all around where I live much better and knowingly, discover and experience personally only so as to enable me to provide better information to our visitors; as a fritidslärare, being offered the intimate chance to work with kids of the town, making a bond with them, or at least passing down even a bit of a good feeling or thinking, a memorable lesson or simply helping them have a good moment; bibliotekarie where I can learn more how to plan, organize, and attain more knowledge and understanding from books to human beings; and anordnare teaching only what I have so far learnt, sharing my experiences and gaining double as much in return. And I am not even talking about the personal connections with loveliest people from all walks of life as well as personal experiences I have gained.
Pretty please, do not get me wrong – this is not a show-off. This is simply to tell you what one could come to have the honour of and enjoy and enrich oneself with, only by going for one's dreams, and only being a little bit willing to try what one hasn't known or experienced, open to novelties and discoveries, sincere in effort and understanding, a little bit of courage in learning and in oneself, of course.
Until next time,
Ha det så bra, allihopa!