Hej Hej!! Hello everybody!!
Just a small introduction of me, my name is Rafael and I am 27 years old. I come from south of Spain. I studied Social Work in Salamanca and a Master degree.
After these years I decided to continue travelling because is my passion. So I found the best way to get the most of my goals at the same time, and with EVS I can do it.
Why Sweden? Easy answer. The Nordics countries are so interesting because their culture, mores, landscapes are unique! The people that have not had the opportunity to visit these countries usually say that these kinds of people are cold, but when you come and check yourself you see that they are close people and lovely.  I arrived 7th of January 2015 to start a European voluntary in Sweden, exactly in Almhult. My feelings are strong and my excitation about this project is pretty high. About the organization, since the first moment all the SIP Crew has been amazing and, they worry about us and they work with the smile on all the time.
We are here no just to enjoy the year working next to them if not for bring ideas, new ideas! and learn much.
Currently i am living in Älmhult, small village where you can find not just cold and rain if not that Älmhult means nature, tranquillity, good people and time for yourself.
The best opportunity to learn English and Swedish or improve them.
One year goes fast but you can do a lot of things: New friends, purchase new skills, carry out new task…if you want a good change and you need a new life, indeed, this is your chance!
EVS —-IF YOU WANT YOU CAN—- EVS
Hej/bongu/hello/zdravei/privit/bonjour/sat sri akal
(did I forget any language?)
Many events have taken place since the last entry in which I told you there was going to be a workshop, some language learning, time for work and time for play.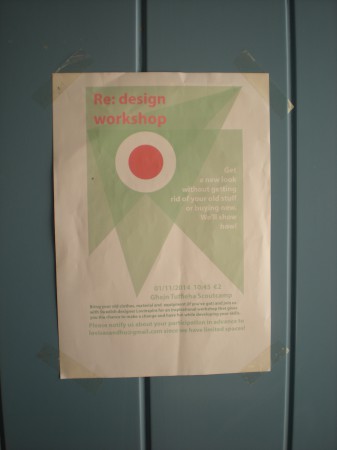 First thing's first I am sad to inform you our co-volunteer and friend Taras had to return to Ukraine. There is war going on in the world and we must not forget or ignore this sensitive topic. It is easy for the headlines in the news to remain only words and sometimes it takes a connection for us to realize these things are actually happening as we speak. Everyday we should be thankful that we and the ones we love are alive and safe. True comprehension of this can provide strength to endure all the little unfortunate events like missing buses, having arguments or fighting insecurity because you know that whatever battles you have are miniscule obstacles you will survive. You will come out a little wiser, a little stronger. There are many sides to the many parallell stories that the world is writing right now. Not only in a global perspective but also in all the many lives on this planet, this continent, country, city and inhabitants. It's beautiful and complex. It's life.