"Kings rage"
In Sweden when there is a storm it's usually no big deal, so I thought nothing of it when I heard that the storm is coming. Pfft, I thought. Then came the rain. The sky suddenly turned more black than the cat we call Tota , the doors started slamming  while the wind was howling and the heavens opened up to unfold its thick waterfall curtains.  The heavy dark clouds roared as if Mufasa and the other old kings actually were there and they were indeed not happy.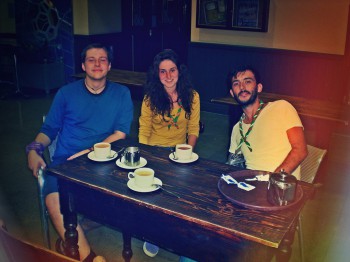 So the storm was early according to the forecast but according to calendar our last 25% of the team was late. Taras showed up on the 3rd of October and coming from Ukraine he had some stories to tell. He was actually in the war. He has wounds to prove it and he is the toughest guy I ever met. Defying the pain of his still healing foot we spent a long time in the Maltese sun wandering around Gzira district looking for a certain shop that sells diving equipment. We found it and a few days later we went to Marsaskala. It was the first time I went snorkeling and I am in awe. I cannot express the amazement of being able to see clearly under water. It was like reversed Ariel syndrome. It made me wish for fins. I saw sea urchins, crab families and schools of fish. The underwater vegetation was beautiful beyond this world.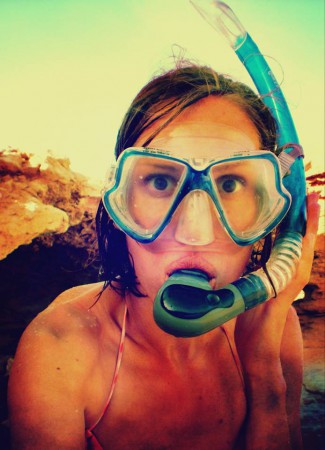 Life is still life and even though the sun is shining it's not always a walk in the park. The last week has been a challenge with cultural differences, new tasks and stress. Yet I wouldn't want to change any of it. We're all here for a reason and I've learned so much about myself, about people and the importance of being earnest. Good communication is the foundation for all team work. Smooth seas never made a skilled sailor, they say, so we sail on!
Words don't seem to cut it for this experience.
It feels like a film when I see the lady who goes around in the city early in the morning to feed the cats (she's doing too good of a job, they are far from starving…) There is a scene of a man far from home sitting on a bus hiding a wedding photograph that he every now gazes at longingly. There is a girl entering the presidential room at the headquarters look at the many scarves decorating the walls thinking of the history and all the feet that have been there. There are about 3500 scout members, 500 scout leaders and 40 different scout groups and only one Swedish scout in Malta. That's me!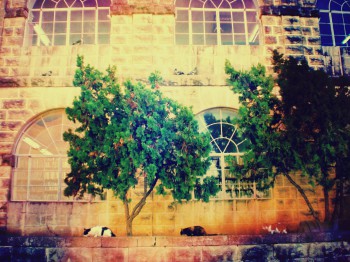 I still can't tell you anything about the scout uniform. It will remain a secret for a bit longer, but something I can tell you is that in November there will be a small re-design workshop at Għajn Tuffieha scout camp arranged by yours truly! The environment is a big issue and the reason I wish to make this event is to inspire others to instead of throwing away perfectly good clothing start seeing the potential for the new in the old and reusing things for a more sustainable world. It really doesn't take much to turn "that old rag" into something new, personal and rad. It doesn't cost much to make a difference. It doesn't take much effort to make a change. Let's bring back the DIY and the YES I CAN spirit back. When you put time and love into something it becomes more valuable to you than the latest fashion.
So lastly for this entry as mentioned in last blog post there was something on its way in the mail and now the little mint green thing from Mr Postman is here. It is a… ukulele! Why?  I've always wanted to learn to play it and we volunteers are making a band! What else are the volunteers up to? Well, we're making a booklet about us so that the local scouts can get to know us and what EVS is. It will hopefully be finished by next entry!
FOR NEXT TIME:
Time for work
… and time for play!
Some important words and phrases in Maltese
DIY sustainability progress
Stay tuned, stay curious. Peace!
// Lovisa
October 2014, Malta