8 WEEKS OF… tips, activities and attitudes for new volunteers
This blog post is for all of you who are dreaming about doing a short term EVS Experience but also for all of us that are currently doing it, and why not? for the long term ones too.
They say that in a long-term volunteer experience the volunteers go through different phases: honeymoon, crisis, disillusionment, reconditioning, etc. Choosing a short volunteer experience often means only living the honeymoon phase, but it also means having less time for everything and let's not lie, even in two months there will be more difficult moments of sadness or frustration! You can still be able to experience the country culture and accomplish some of your goals, but to get the most out of this you will have to condense all the condensable. Not a simple thing.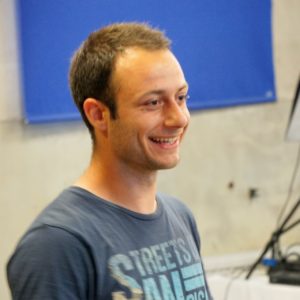 So today I will take Guillaume experience as an example. He is a twenty-one years old man, who arrived in Sweden from France in the first days of April and he was part of the big SIP family for two months, working in the practical team as an EVS volunteer.
We greeted him last week, with joy and sadness together. Right, because despite the short time spent together, he managed to have a great fulfilling experience and to be appreciated by so many people, both for his skills at work, his personality and ways of doing thing.
So here there's a list of 8 tips, activities, attitudes – freely drawn from Guillaume approach.
1. WORK WITH PASSION AND DEDICATION
Maybe you would not say it, but 8 weeks are enough to learn and acquire new competences. Commit yourself and make the most of your opportunity.
2. YOU CAN HAVE A CONVERSATION EVEN IF YOU DON'T KNOW THE LANGUAGE
How? Well, you have to find it out by your own. I just want you reassure you. You can apply and have a nice experience even if you don't know English well. Of course you will still be forced 24h to 24 to talk and express yourself in English, but this is even better, you'll be amazed how much you can grow in such a short time… have fun! 😉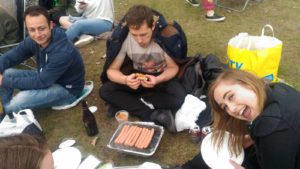 3. BARBECUE – BARBECUE – BARBECUE
Well, this applies especially to those in Sweden, but I think is a nice suggestion for all. If you will stay in Sweden, you will notice it already in the first week: almost every house has a barbecue in the garden and the city is full of free dedicated barbecue spots. Barbecue it's a culture here, It's a sacred moment. Sitting in nature, being with other people, meeting all around the fire and sharing stories while eating good food … that's something magical in it.
4. BE OPEN. SAY MORE YES THAN YOU USUALLY DO
You are here just for a short term and you would never want to lose any moment. Say yes to meet new people, to play games, to arrange activities… you will learn and grow also through this moments of chat and fun.
5. ENJOY NATURE.
That's a staple here in Sweden, but I think it's a good thing that you can do wherever you are, and in different ways. Here you can use the bike to reach beautiful places, walk through the woods and – if it's the right season – pick up berries or mushrooms. If you like it, you can fish in the lakes or just walk along the shore. Here in Vaxjo there are many lakes, literally immersed in nature, so definitely definitely you should go and if it's summer at least swim once in it, or, if it's winter walk on the frozen surface.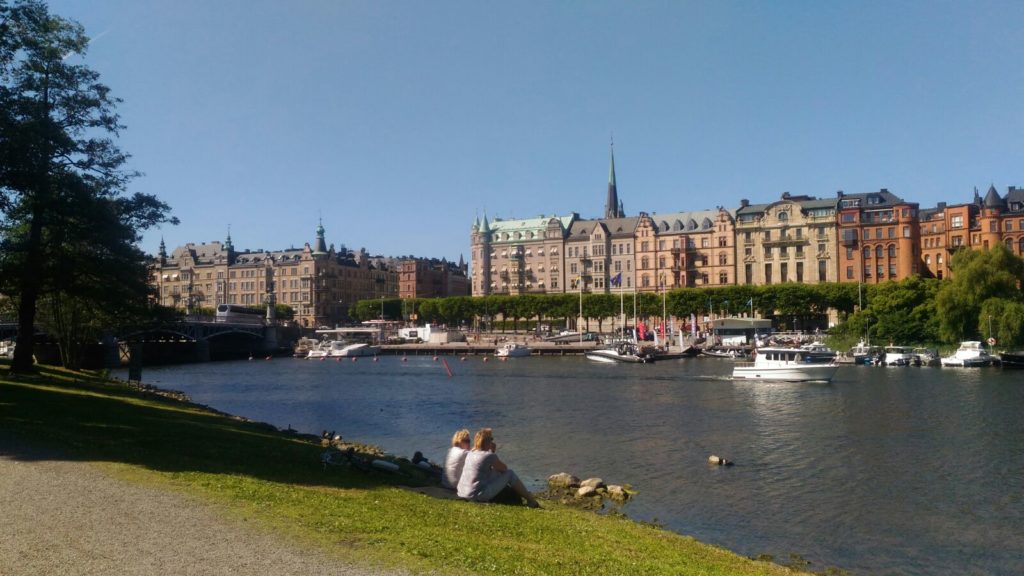 6. PRACTICE ZEN PHILOSOPHY
Every time that something will go wrong, that you will get upset or feel overwhelmed, practice zen philosophy like Guillaume: breathe, raise your hands and say "It's the life". And that's it, continue as nothing happened and life was only full of perfect beautiful things.
7. TRY ALL THE WIRD, STRANGE, DIFFERENT FOOD THAT YOU CAN
You are in a different country with different culture and habits but moreover, different food! Be fearless and every time that you will go to a supermarket, try buying at least one strange typical food to taste and share with other volunteer's. If you will end up not liking the taste, you will still have spent a fun time in company, building friendships
8. SMILE, BE KIND, FRIENDLY AND POSITIVE, nothing else to add on this 😉
I hope this short list can be of any help for you and if you have any questions about EVS and going abroad, feel free to comment or write us at checkin.globala@gmail.com.